Pumpkin and squash (yellow summer and zucchini) are susceptible to this new disease. Characteristic symptom is the diamond to spindle shaped white lesions which are most distinctive on leaf veins and petioles, contrasting with the symptomless leaf tissue between veins. Lesions also form on vines and on pumpkin fruit and handles. Plectosporium blight has been observed rarely on Long Island. It is more common in New England and upstate NY. This difference may reflect typical drier conditions during the growing season on Long Island.
For more information see: Plectosporium Blight: A New Disease of Cucurbit Crops to Prepare For
These images were taken on 6 September 2011.
Close up of lesion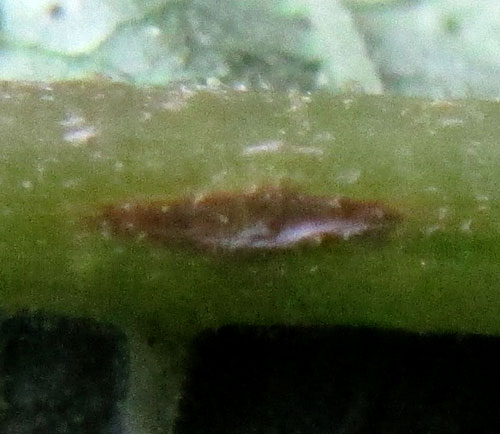 Leaf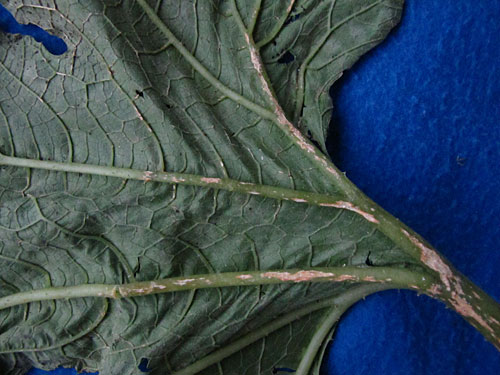 Petiole


Handle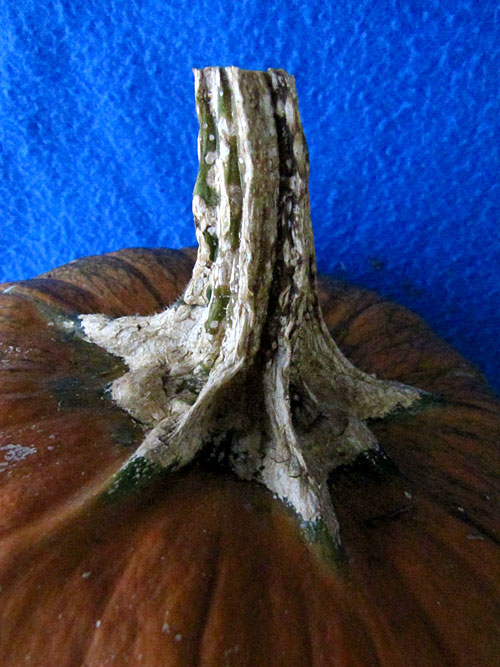 Fruit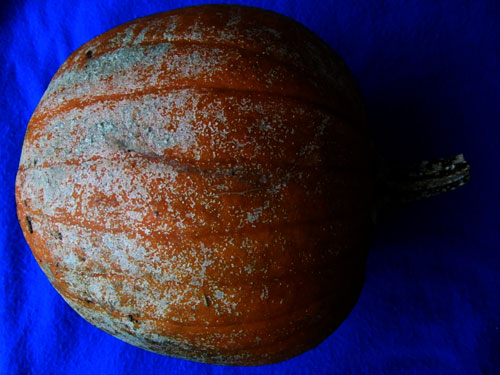 Fruit close-up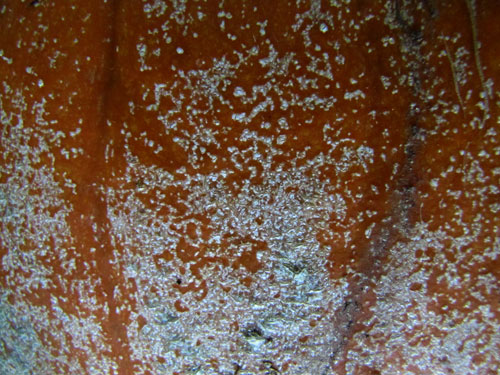 Symptoms on pumpkin fruit and stem.  5 November 2004
Symptoms on upper and lower leaf surface of pumpkin leaf.  29 August 2012
Following taken August 2015 in Kingston, N.Y.