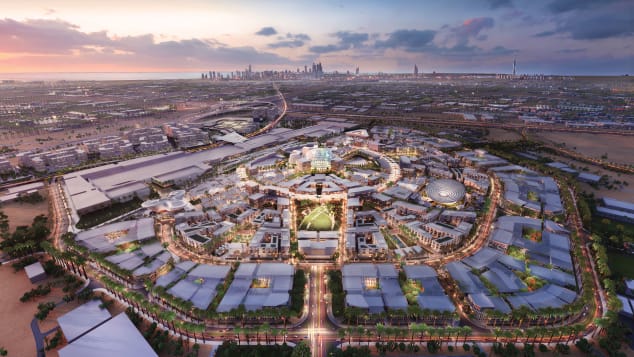 Associate Professor Jennifer Minner contributed to CNN Travel's Countdown to Expo 2020 in Dubai, United Arab Emirates. In the countdown, Minner provided a historical overview of previously held expos. The 1962 expo in Seattle, Washington, she stated, was a prominent example of developing civic space and iconic architectural pieces, including the Seattle Space Needle. "One measure of a successful Expo is whether it has a societal impact in urban planning," Minner commented.
Professor Minner has been interested in the concept of mega-event sites in her research. In the department, she has taught seminar courses on how city government agencies have channeled public and private investments to become host cities. Her special topics course Cultural Landscapes, Public Space, and former Mega-Event Sites has provided students the opportunity to research and develop design, preservation, and cultural strategies for various mega-event sites throughout history.
The CNN Travel video on the Expo 2020 countdown is part of the Global Gateway series, which documents the rapid developments occurring in Dubai. Minner's interview can be heard at 1:13 in the video.