Recently, Michael Farrell, the Director of the Uihlein Forest – Cornell`s Sugar Maple Research & Extension Field Station, released his new book The Sugarmaker's Companion: An Integrated Approach to Producing Syrup from Maple, Birch, and Walnut Trees. The book is currently available for purchase, and has received excellent reviews from the sugaring community. More information from Michael about his book is available in the letter below.
Dear Fellow Maple Enthusiasts,
As many of you know, I spent most of my free time over the past two years writing a book on sugaring and I'm very pleased to announce that it is now available!
The Sugarmaker's Companion: An Integrated Approach to Producing Syrup from Maple, Birch, and Walnut Trees contains a great deal of information on how to develop an efficient, profitable, and enjoyable sugaring operation. Some of you have already gotten a chance to review it and I hope more of you will have the opportunity to read it soon!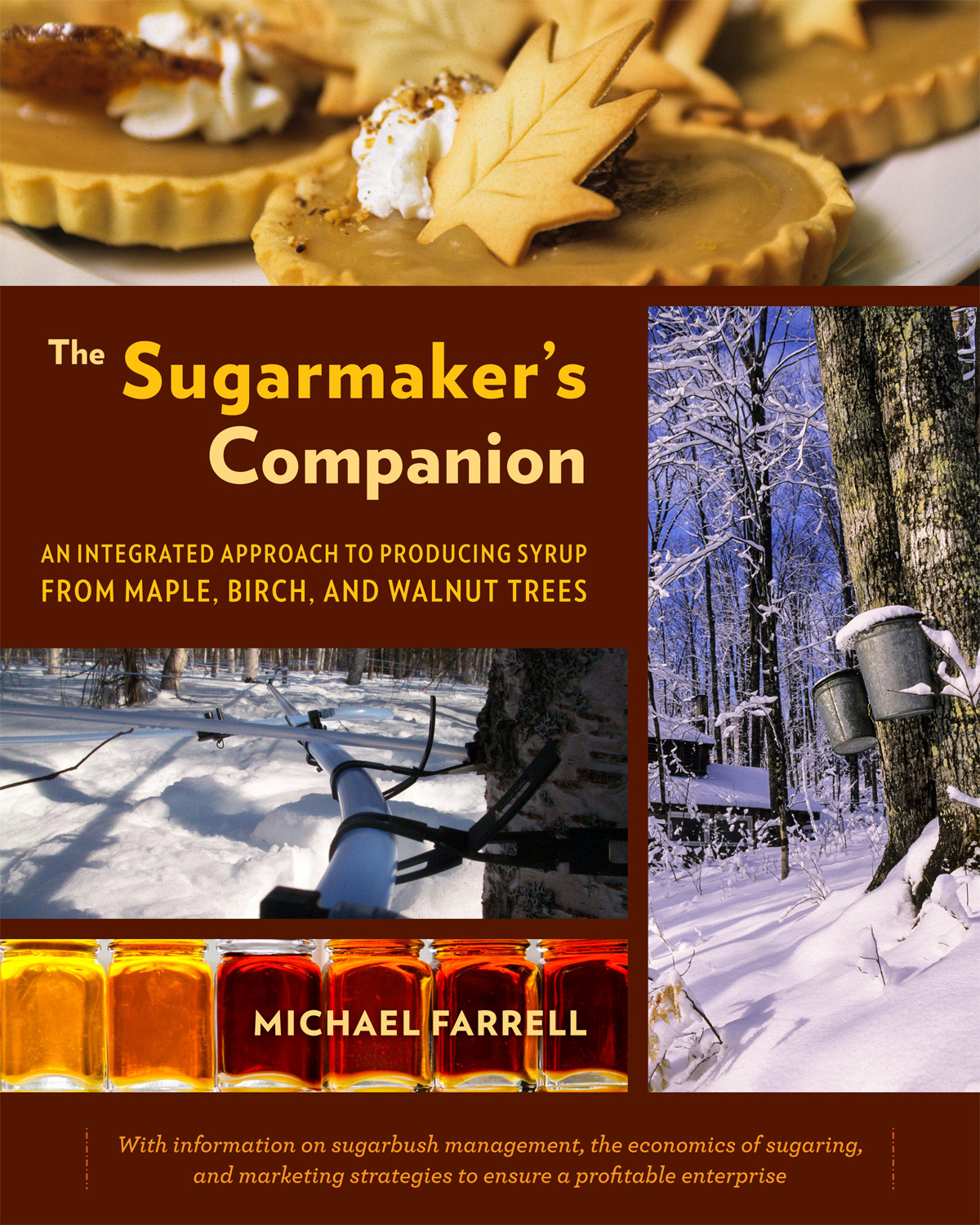 A couple of weeks ago I attended the annual meetings of the North American Maple Syrup Council and International Maple Syrup Institute – the compliments I received from so many leaders in the industry who had already read it were extremely satisfying! Getting such great feedback was a nice reward for devoting so much time and effort into writing the best book that I could for today's sugarmakers.
Given the importance of online reviews, I'd be grateful if you would help spread the word and post a review on websites such as Amazon or share on facebook, twitter, personal websites, or any other social media outlets. Please also suggest that your local bookstore, library, or maple equipment dealer carry the book.
Chelsea Green Publishing is handling the vast majority of sales and distribution for the book, though I am also doing some limited sales and promotion myself. You can get a 35% discount by ordering direct from Chelsea Green's online bookstore (until Nov. 22nd). Or for resellers, get a 50% discount if you order 10 or more copies by contacting Darrell Korener (DKoerner@chelseagreen.com).
Please let me know if you have any questions and thanks very much for your support and encouragement!
Sincerely,
Michael Farrell
---
Praise and Reviews
"Full-color images, along with charts and highlighted topics, make this book accessible to both the beginner and the experienced sugar maker. VERDICT: While the wealth of information may seem daunting to novices, this work is a required reference for those who are seriously exploring sugar making as a small-or large-scale business. Hobbyists will find innovative techniques and ideas to broaden their scope of knowledge."—Library Journal

"InThe Sugarmaker's Companion, Michael Farrell presents both a philosophical and a practical look at today's tree sap and syrup industry. The book provides pertinent and useful information for both hobby and commercial tree tapping operations. In a changing industry that is heavily shadowed by tradition, Michael combines the old tested methods with up-to-date research and science.This comprehensive book looks at both the big picture and many of the small details. Even for non-sugarmakers, it will be an informative and enjoyable read." —Gary Backlund, author ofBigleaf Sugaring: Tapping the Western Maple