All cucurbit crop types are susceptible.
Symptoms are small, round to irregular shaped, black spots on leaves.  Initially these spots are water-soaked.  Often they develop a yellow border.  Several spots coalesced together can cause that part of the leaf to be distorted.  The center can become rotten as the spot ages.
The pathogen can also infect fruit causing small, round, water-soaked spots that often have a white crusty center.  These spots can form an entryway for soft rotting bacteria, which will cause the fruit to collapse.
Rain provides conditions for pathogen dispersal and infection.  Overhead irrigation can also spread the pathogen and create conditions favorable for development.  Irrigate in the middle of the day after a good drying period so leaves are dry when irrigation is started.  Having good conditions for drying leaves afterwards (sunny and windy) is also important.
Copper fungicides applied weekly is the standard in-season management practice, and has provided good control especially when started before or at first symptoms.  Control of other bacterial diseases has been observed to be better when copper is tank-mixed with Quintec for controlling powdery mildew.
Do not save seed from affected fruit as the pathogen can be seed-borne.  Destroy plant debris after harvest and rotate out of an affected field for at least 2 years.
This disease has been reported as increasing in importance in pumpkin in the Midwest.
Symptoms on pumpkin leaves and fruit: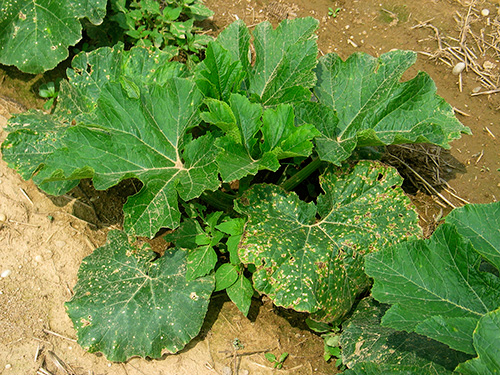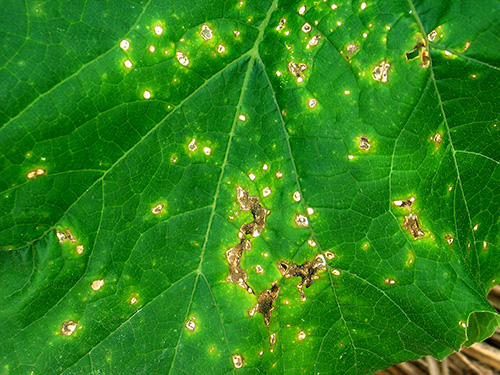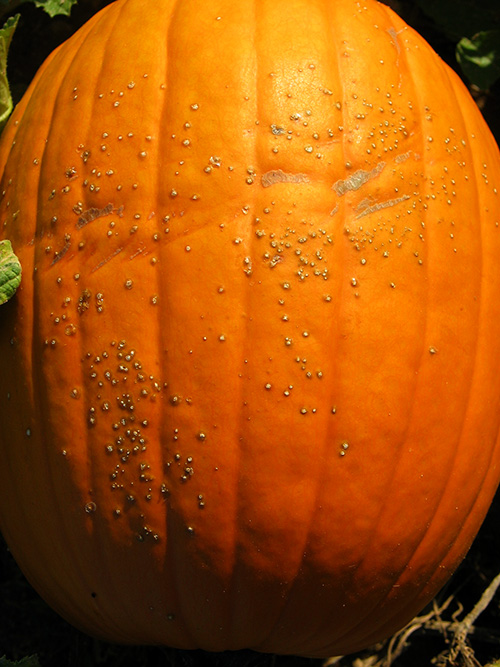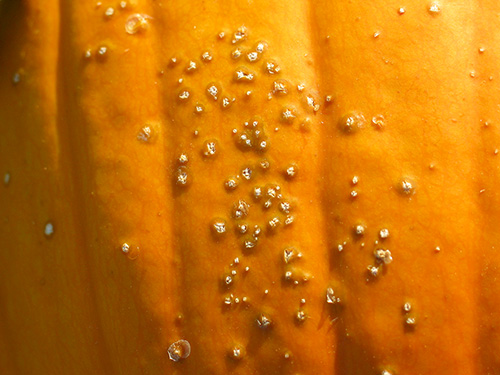 Symptoms on butternut squash leaf and fruit: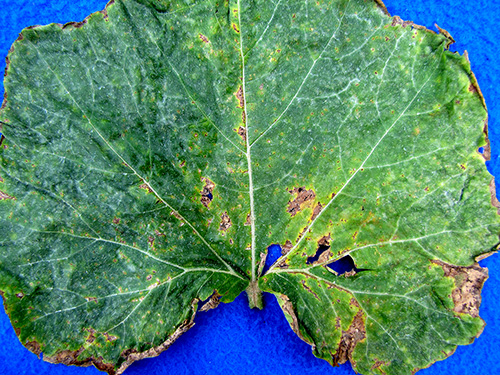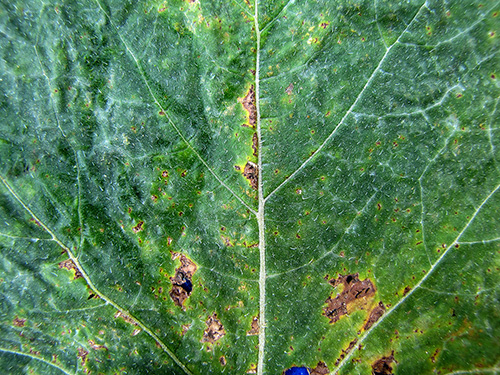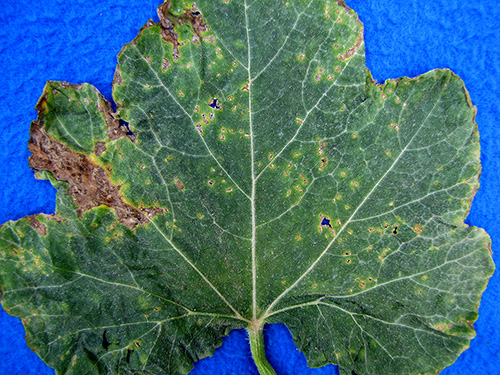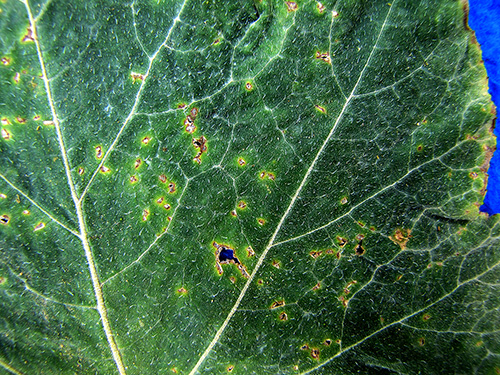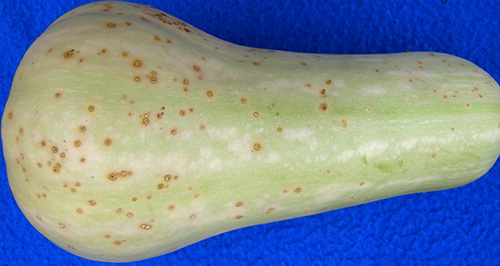 Symptoms on cucumber leaf (bacterial streaming was observed from removed leaf piece):