I've come a long way since my little Freshman year self; I'm taking 4000-level classes, not getting lost on campus, …yet I still find myself taking 18 credits this semester.
Not that 18 is A LOT, but enough to keep me busy and without the time for a job or a lot of free time (after factoring in working on the post-grad job search). I could've been taking only 15 credits this semester, but I really wanted to take German again this semester for fun.
Here's a little peek at my semester:
GERST 2000: German
German! While I dread going to this class so often and so early, I actually secretly like it anyway.
HADM 4175: Career Planning in the Hospitality Industry
Are you a senior? In the hotel school? Unsure of where your career is headed ? DO NOT MISS OUT ON THIS CLASS. Its truly the hidden gem of the hotel school. This course has certainly motivated me to begin the career search, as I re-examine my strengths and personality traits so I can choose a career that best suits me. More on this in another post.
HADM 3350: Restaurant Management
I wrote about this class a couple of years ago. Sounds cool, right? Yep its all fine and dandy until you actually have to ENDURE a 7 hour restaurant shift on a Monday night after enduring a full day of other classes and headaches.
Kidding-its not really that bad. Basically the 30 of us students in the Monday class are the staff of an entire restaurant, Establishment. Each week we take turns managing the restaurant in groups of 3.  So every Monday, a couple of people in my class are "managers" of the restaurant, ensuring that the kitchen and dining room operate seamlessly.  They choose the menu theme and guide the rest of the staff through a successful night like at a normal restaurant.
This same class is offered Tuesday, Wednesday, Thursday, and Friday-so Establishment runs like a normal restaurant, open to the public! Stay tuned for a post on what my management night menu theme is!!
HADM 4415: Sustainable Business & Economics with Hospitality Applications
This class is most related to what I'm interested in-sustainability and corporate responsibility!! WOO.  It examines the rationale of sustainable business-including reducing costs, decreasing risk, and improving employee relations.

HADM 3010: Service Operations
An excel-based class. Unfortunately, not my cup of tea. I avoid discussing this class. Read about it here if you really want to.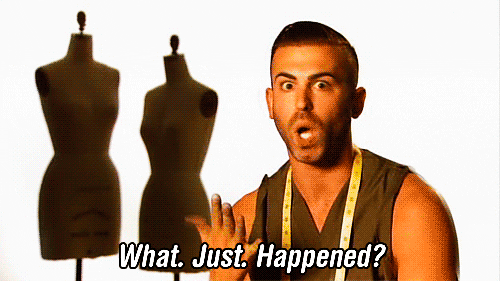 HADM 3650: Management Communication
This is where students stutter, overuse the word "um," fidget, crack their knuckles, sway back and forth, sweat profusely, and generally exhibit all-around discomfort.  What else could I be describing- but PUBLIC SPEAKING.
While its uncomfortable to improve your own public speaking skills, it is 100% necessary skill to improve, and even master. With a killer professor (Maria Wolfe) I hope I can get a lot better in public speaking this semester! i have to go now because first I much purchase clinical-strength protection deodorant. TTYL.