So! I'm here to update you on what's in store for me over the next few years.
Summer
After attending the Hotelie career fair in October and doing an externship with Starwood Hotels & Resorts at the W Hoboken this winter, I ended up applying to Starwood for a summer internship (among applying to dozens of other internships).  After four interviews with Starwood, I finalized my plans for the summer! I'll be working as the Human Resources intern for Starwood's corporate office in Stamford, Connecticut.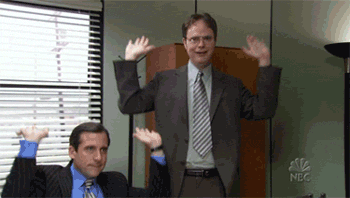 Their office is connected to Deloitte's Stamford office and even has a gym inside!
It's also right on the water! Lunch breaks will be nice:
Junior Year
Second semester of my junior year, the plan is to study abroad at Bond University in Robina, QLD, Australia.  It was recently named the #1 place to study abroad by buzzfeed.com (not sure how big of a deal that is because it's just buzzfeed's opinion) but regardless, I'm excited!
Still in the process of finishing up my abroad application but this is the last week of classes so I still have a lot to do to prepare for finals!  In the mean time, you can read one of my articles for Spoon University, How to Eat Vegemite.
Beyond
My Ethics of Eating class is my favorite class at Cornell and I could definitely see myself in a career involving food integrity.  It's exciting to have finally found something I'm really passionate about and I feel less like a wandering college student who doesn't know where they want to go in life.
While I've taken an array of classes at Cornell, until now I haven't found anything I felt incredibly passionate about.  I tried to like working in restaurants, hotels, finance, and development but grew nervous when they didn't completely spark my interest.  Yes, these subjects are way more interesting than non-hospitality related subjects, but I was still looking for my niche.  It turns out that I found it in learning about food integrity/animal rights/food politics/sustainable agriculture that can be narrowed down into contemporary issues in the global food system. I'm genuinely interested in the issues covered in this class; readings and assignments don't feel like work but more like fun…do I sound nerdy yet or what?