Don't you miss all the Valentines you used to give out and get in elementary school on Valentines Day?
Well, Valentines Day is around the corner and I know a lot of people, especially those who wait until the last minute, are scrambling to make it a special day. Even if you don't have a special someone, Valentines falls on a Sunday, so make it a pampering day! And remember you don't have to spend a lot of money for something to be special!
Here are my 5 tips on how to have a special Valentines Day!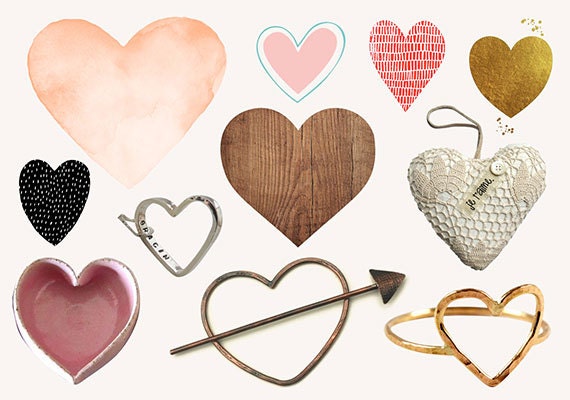 1 Give a gift that is personalized. I think Valentine's Day is the perfect holiday to make something unique or test out your crafting skills, but if you are totally against letting your artsy side out, I love buying stuff from Etsy! It is really a terrific way to get personalized gifts, at good prices, with terrific quality.Most of the shop keepers will work with you to make sure that what you are ordering is exactly what you want. I haven't had a bad experience yet.  I do make sure that what I am ordering is a handmade product and not something mass produced from China, and I always look at the reviews of the seller before I purchase. (If it is just you this Valentine's Day.. reward yourself ;)) Btw, you can always get great inspiration for gifts on Etsy, as well, so skip the typical watch and necklaces and be unique!
2 Make dinner at home. Skip all the crazy dinner reservations and price hikes. Instead, choose a delicious recipe for home. Endulge in your favorite foods and take the time to make an intricate meal. There is way too much hype surrounding going out to eat for V-day. I don't find it romantic to be super crowded by other couples. Plus, cooking at home gives your boyfriend a chance to wear the super cute apron you got him off Etsy!

3 Do an activity. I think that one of the most important parts of making something special is ending the day with a memory, so do something memorable. It could be a craft or a day trip somewhere, even playing a board game. Just do something that will mean something to you. The great thing about a craft is that you have a physical memento from the day.
4 Splurge with dessert. For some people cooking and baking all in one day is too much, so this you can always buy or make ahead of time. Think chocolate cake, peanut butter swirl brownies, heart shaped sugar cookies… are you craving desserts yet? 😛 Or, you could make a really unique dessert as part of your gift. You could make something that is super special and unique for your Valentine. (I love my Max Brenner fondue set for special occasions!)

5 Relax. Whatever makes you feel relaxed, whether it is a bath, reading a book, watching a movie, take the time to enjoy the day. Or if you are in Ithaca this week end, cuddle up in a blanket and stay warm! A holiday can be a great excuse to forget your worries and take time for yourself without the guilt, so take some time for yourself! (Mochi relaxes all day, everyday…so take a page from his book)
As always, send in any questions you have! Have a wonderful Valentine's Day!!